The average teenagers use about 800 different words in a single day. It also estimated that the average English-speaking individual has an active vocabulary that includes about 20,000 words. The passive vocabulary of the average adult includes an estimated 40,000 words.
Many people are looking at how to improve vocabulary. This is a common search among teens and adults alike. Older individuals may be looking at vocabulary building apps for adults. There are a few apps that people are able to try. Many of these apps are available on mobile devices, making it easy to expand a person's vocabulary on-the-go.
This post takes a look at some vocabulary apps that people can use. The goal is to increase both the active and passive vocabulary of the person. 
Enhance Your Word Skills With best Vocabulary Apps
Skills can be developed at any point in time if you want to improve. Knowledge is imparted through various mobile learning apps that can change the whole dynamics of understanding. With these vocabulary apps build your word strength and never run out on words. 
01. Word of the Day
Word of the Day is our first app that is great for people who want to increase their vocabulary. This is part of the Helium Apps Education program. The app is perfect for anyone who wants to not only improve their vocabulary but also enhance their general understanding of the English language.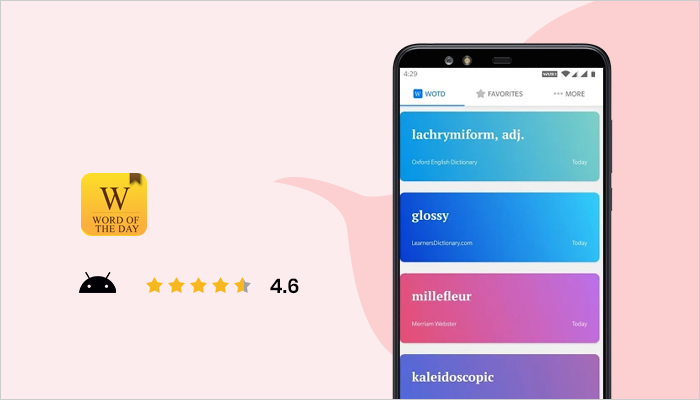 Features:
Favorite words can easily be saved;
Each word comes with a complete definition;
Get a list of synonyms for every word.
Each day, a new word of the day is featured.
Download: Android
02. Vocabulary Builder By Magoosh
The Vocabulary Builder app by Magoosh is another excellent option. The app is free to install and is compatible with most Android devices. This app has more than 1000 vocab words. All the words that are detailed in the Vocabulary Builder app have been chosen by a GRE tutor who is an expert in the field of language.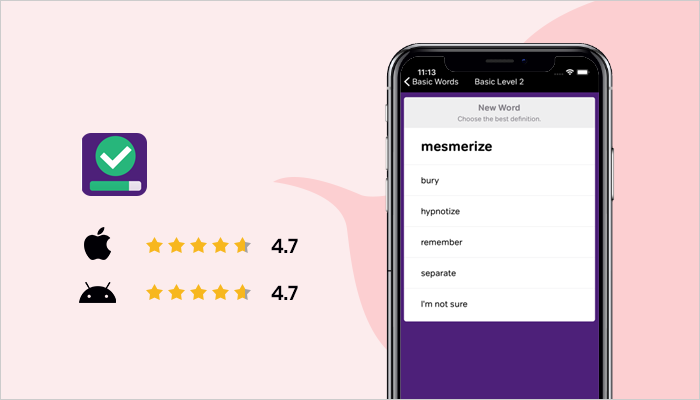 Features:
Sentence example for every word;
Games provided to the user for added fun;
Levels to unlock to get additional words;
Different sections from beginner to advanced.
03. Words With Friends 2
Most of the vocabulary building apps for adults are in the form of applications. This can sometimes be boring. Those who want something different should definitely take a look at Words With Friends 2.  The idea of Words With Friends is to add a fun element to multiple educational mobile apps that can make learning quicker. A game that gives friends the ability to compete against each other.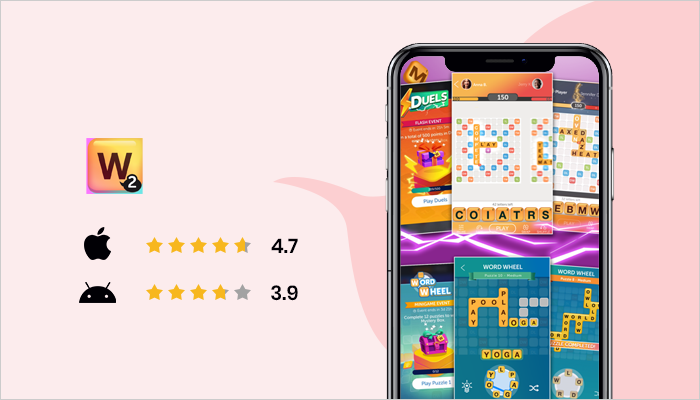 Features:
50,000 new words to choose from;
Play challenges alone and get a strong vocabulary;
Crossword style puzzle for an added challenge;
Build teams and beat each other's scores.
04. Word Domination
Another great option when looking at vocabulary apps that provide a fun experience is Word Domination. This is another game where people are allowed to challenge each other and see who has the largest vocabulary. The game allows people from all over the world to join in and have some fun – and at the same time, learn something new.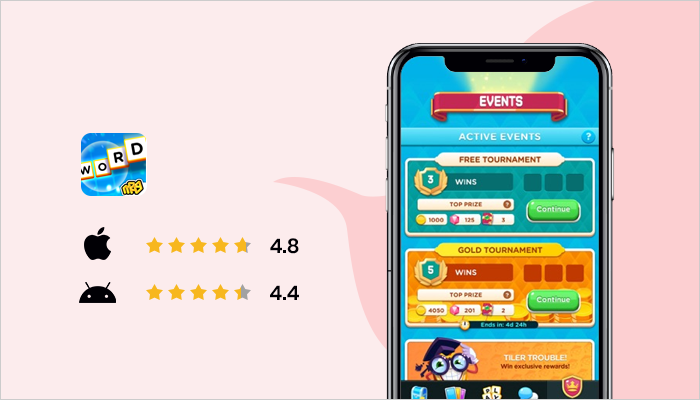 Features:
The game features new events every month.
Opt for an essay writing service.
Collect boosters and get explore features;
Challenge mascots and get surprised words.
05. A Word A Day
A Word A Day is an app by INAPP that introduces the user to a new word every day. The application is straightforward and has no special learning curve. The user is able to save the words they like the most. There is a specific tab for the favorited words, which the user can visit at any time. The app provides vocab of the day so that you are able to learn new words everyday.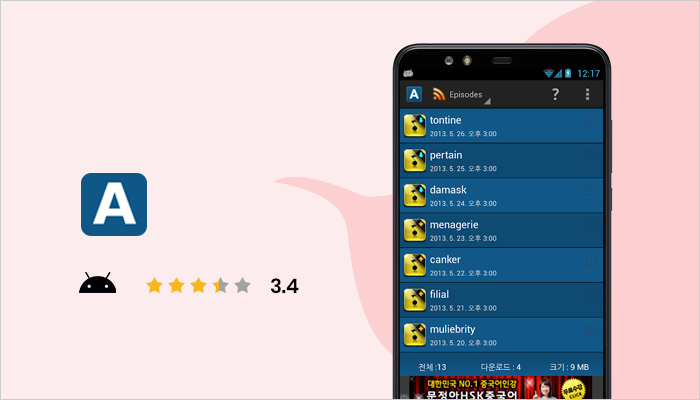 Features:
Google Voice integration for correct pronunciations;
Share new words with friends and educate them;
Play an interesting quiz of your favorite words;
Add the home screen widget of the app and access it.
Download: Android
06. AnkiMobile Flashcards
Anki is a mobile app that takes a traditional approach to give the user an opportunity to expand their vocabulary. The app uses a flashcard system to introduce the user to new words – then the user is asked about the word that they were just shown. It is useful to have a thesis statement generator handy with this app, as it will allow the user to explore the word further than just learning it.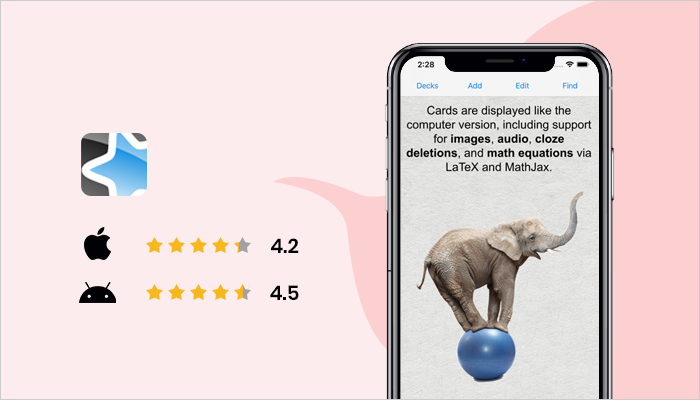 Features:
See graphs and stats of your growth;
Get up to 10,000 cards from card decks;
Automatic storage of media for offline access;
Beautiful and controllable UI.
07. Vocabulary.com
Learn new words everyday with this app and gain knowledge through Vocabulary.com an effective and hassle free app. You can be the master of new words as they are taken from the world's fastest and smartest dictionary called vocabulary.com. Play fun and addictive games to get a strong grip of the newly learned words.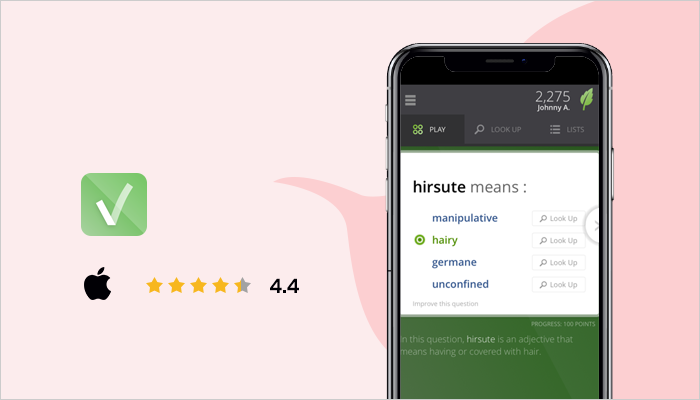 Features:
Usage of algorithms for enhanced learning;
A comprehensive program customized for everyone ;
Interesting questions asked to teach new words;
Read friendly explanations for every new word.
Download: iOS
08. 7 Little Words
Another good option among the vocabulary building apps for adults and teens would be 7 Little Words. This is another game – it is actually a crossword puzzle game with a twist. The player is given seven words, and he needs to solve a series of problems with these words. It is a great way to expand on vocabulary, leading to a reduced need for a free plagiarism checker when writing a paper due to a poor variation of words.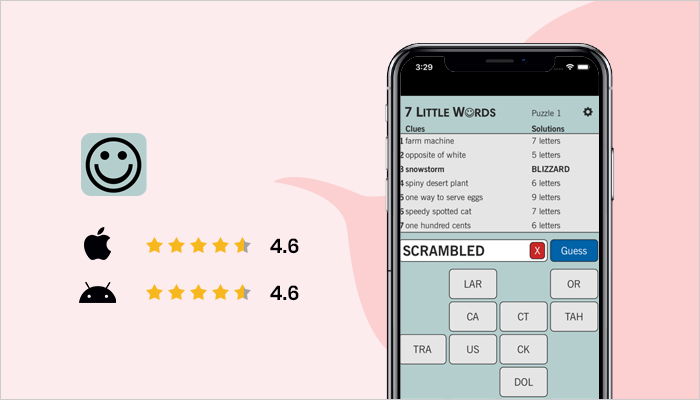 Features:
Find through words that are mysterious;
Solve clues to know the real word;
Bite-sized puzzle to learn quickly;
Guess unlimitedly and get the words right.
09. Alphabear
This word puzzle game is provided by Spry Fox and is a sequel. It is an innovative app that catches the attention of wordsmiths like you and addicts you. The app displays a bear every time you get the word right and the bear keeps growing for every word you choose right and earn more points.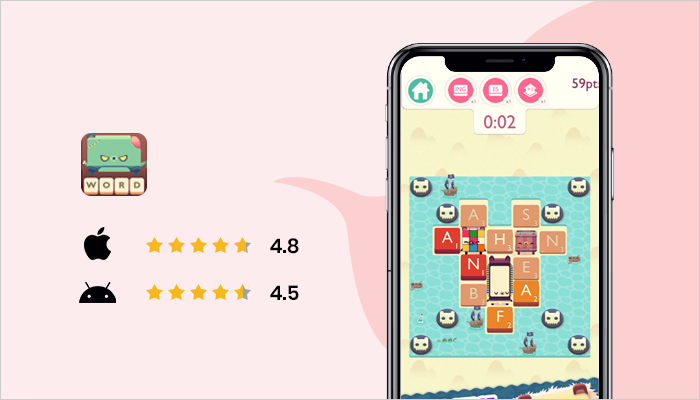 Features: 
Collect bears and get them to help you in future rounds;
Amusing backgrounds nd props that spell words in a funny way;
Words posted according to chapters with difficult vocabulary;
Receive wacky replies from bears and enjoy the game.
10. FluentU
Listen to interactive videos by people and learn to pronounce every word correctly and fluently. FluentU focuses on your fluency and pronunciation. With this app, all your videos, music, trailers turn into a learning class which helps you to attain information in an easy way.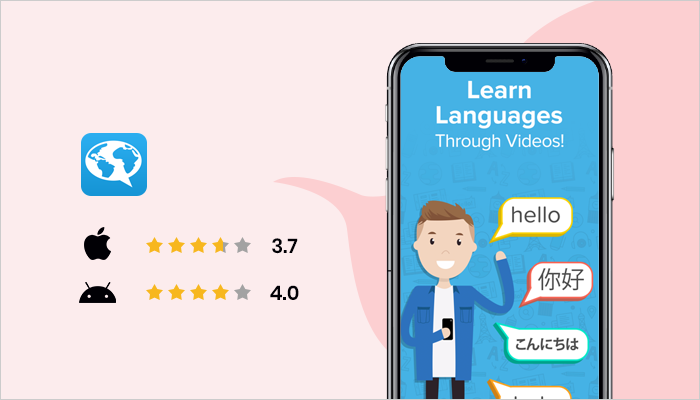 Features:
Learn many new languages and their vocabulary;
Comprehend new words in a natural way;
Ask yourself questions regarding new words;
Listen to audio movie dialogues for correct pronunciation.
Conclusion
The average person has a somewhat limited vocabulary. Many people want to increase their own vocabulary, often with the idea of sounding smarter in conversations. This is why many are looking at how to improve vocabulary. There are a few apps that people can turn to. These are excellent for giving a person access to more words than their current vocabulary includes.
With these apps, you can learn new vocabulary and expand your knowledge through interactive and fun challenges. Learning new words was never easy before.
If you like these apps to increase vocabulary, please let us know in the comment section below.