Email Marketing plays a big part in developing the brand. Whether you run an ordinary blog or hold the reins of a multinational e-store, it is one of those things that stands behind the success of the venture.
Believe it or not, even though social media overpopulate the life of the people in 2020, such an old-school thing as email is still on the lead, especially when it comes to touting goods, driving traffic and generating engagement. As they say, old habits die hard.
The heart and soul of email marketing is, of course, an email newsletter. It is the primary tool for communicating with the audience, delivering the message, and exercising your wit. Ironically, much like goods, which are advertised, email can also be considered as a product that you need to nurture.
Therefore, it should be well treated. There are many general rules and tips on how to create one that will take a marketing campaign to the next level. Today, we are going to consider some time-tested psychological tricks.
Here are some Psychological Tricks to Use in Email Newsletter
01. FOMO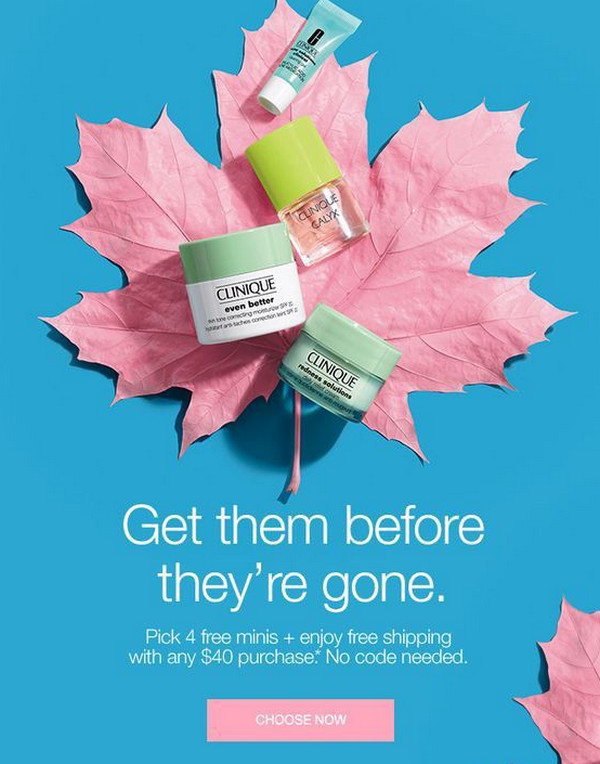 The first item on our list is one of the most overused psychological tricks that surprisingly still running like clockwork. FOMO, aka Fear Of Missing Out, is a classic trick that can be seen everywhere. Whether it is a big day in marketing calendar, like Black Friday and Cyber Monday Weekend, or it is just a small, local, short event like Flash Sale, FOMO will be a part of it. Although everyone is aware of it, people still easily fall for this since no one wants to miss a great opportunity provided by the retailer.
As a rule, FOMO is often combined with another psychological hack, scarcity. Together these two easily lure potential customers into the website where the limited amount of product with a reduced price offered. It is here where you can use such phrases as "Almost sold out," "Only today the best offer ever," or " The most wanted Product," "Your friend already has it, what about You?"
02. Power of Words "Sale" and "Free"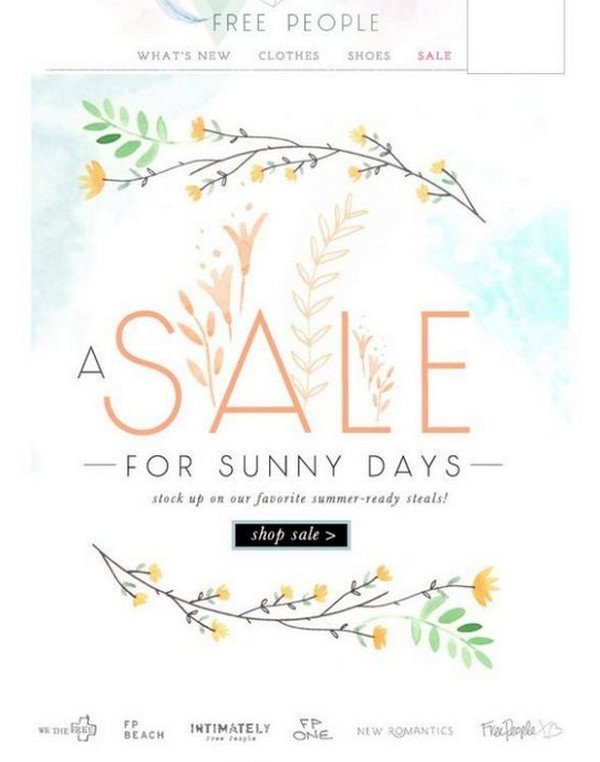 These two words are very powerful in terms of marketing and sales practice. They are like magnets that naturally draw attention. They can even sell goods that customers do not need. When smartly applied, these two can do magic.
What's more, add to this the fact that people are accustomed to annual events with discounts, and you will end up with a powerful instrument that can transform a simple newsletter into a high-converting piece.
Words "Sale" and "Free" can be used in both subject lines and copy. The subject line does not give you much freedom in expressing yourself, though it certainly benefits from it since it helps to increase open rates. The copy is where you can make the most out of them. As a rule, the headlines read like these "Huge Sale," "Free Shipping," "BOGOF," etc.
03. Reciprocity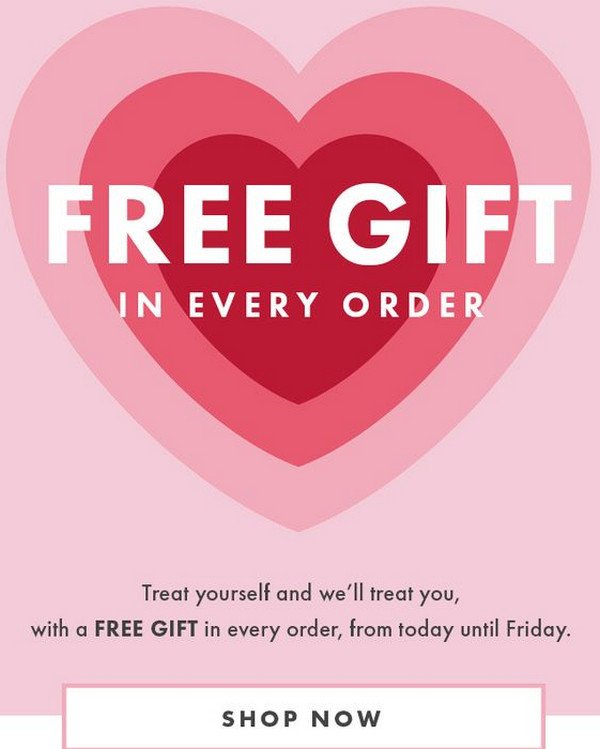 This one is tricky. While the previous two are self-explanatory, a psychological marketing trick of playing reciprocity is quite sophisticated. Not everyone is aware of it; therefore, it is its superpower.
The deal is that reciprocity, or a gesture of giving something away free of charge, at some point, makes people feel pleased; at another point, it makes them feel in debt. It is in our nature to return the favor. Therefore, sometimes to get something from your potential clients, you need to give something away.
In an email newsletter, reciprocity manifests itself in gifts: "Buy Hat and get Free Gloves," "Grab Your Present this Christmas," etc.
04. Exclusivity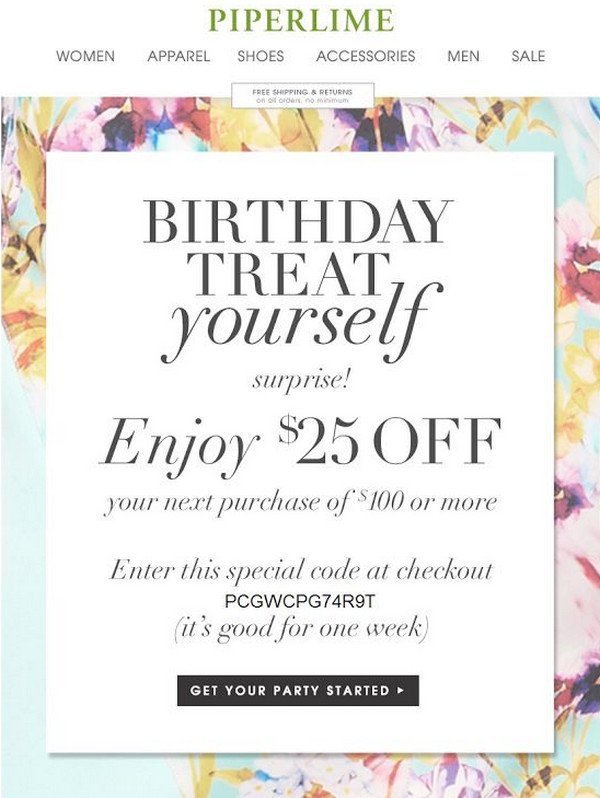 Everyone loves that, and everyone wants to feel special. Establishing a sense of exclusivity is an appeal to people's vanity. However, it should be played very smart, since you can easily cross the line and instead of pleasing contacts offend them. There are some time-tested and crowd-approved choices such as "Members Only," "Invitation Only," "Exclusively for You," "Exclusive Offer," "Become an Insider." These phrases make people feel "VIPs" and not just "Ps."
You can create exclusive membership and promote it in your newsletter, segment your subscribers, and offer special discounts for a specific group of contacts or send an invitation card with any shopping incentive on subscriber's birthday.
05. Color Psychology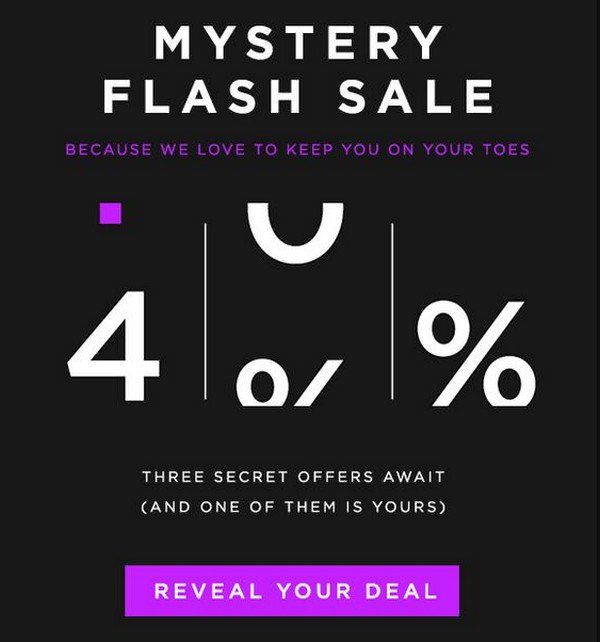 Much like the first item in our list, this one is an old-school hack that is applicable not only for email marketing but also for web design, print design, advertising, and other industries. The deal is that every color is responsible for evoking its range of emotions. However, there is a catch. Sometimes color can be perceived differently. Let me give you an example to clear things up.
Red color, when used in food or beverage visual identities, is known to provoke hunger. McDonald's, KFC, Coca-Cola – all of them have red in the brand. In a word, it is a bit seducing. However, when it comes to website design, red color sparks off other associations. It indicates closure and something that should be rejected. So, not seducing at all. Therefore, when it comes to email marketing, you need to exercise caution.
What colors are safe to use? First of all, it is blue. It always means something good and associated with an act of agreement. Secondly, green. However, not forest green – you need one that is bright, light, and playful. Finally, any brand color or holiday-themed color. It can be purple, red or even pink. If people see it as a part of brand identity or part of the event, it can easily lure them in.
Conclusion
Email marketing is a vast area to explore. Many solutions can help to get the most out of your subscription list. However, when it comes to psychological tricks, it is here where you can foist the goods and, at the same time, leave a good impression since the mental triggers will do the heavy lifting for you.
Note, these five hacks are quite powerful even on their own; however, no one can stop you from combining them. Though, not all at once. Choose 2 tricks and create a combo that will be difficult to resist.
Tell us in the comments section below if you use these tricks in your email marketing campaign?