It seems like everything is automatic in business these days. Many tasks that were once reserved strictly for manual employee input have become automated. This is especially true for knowledgeable B2B marketers streamlining their workflow by relying heavily on the latest marketing automation strategies.
Fast-paced, never-blinking businesses want everything now. As a result, B2B marketers have adapted by implementing solid marketing automation practices to meet growing online demands.
Having robust systems in place to make sure your business grows automatically is already a no-brainer for smart B2B marketers.
For instance, in 2019, marketing automation was a part of nearly 50% of businesses. That number has increased due to the pandemic – and is expected to climb at least 20% in the next few years. Some experts predict the amount spent on marketing automation will reach $25 billion by 2023. With nearly four out of five marketing experts saying that marketing automation was most responsible for improving revenue, it looks like this is the way of the future – and the future is now. 
It's no secret that successful B2B marketing is an education-rich industry, where audience awareness is king. Marketing automation helps with walking customers through every stage of the buyer's journey. It increases your ability to convert interested leads and removes the friction of manual selling processes. If you want to create more sales and revenue for your company in 2021, revamping your marketing automation strategy is essential.
What Is Marketing Automation?
Marketing automation has three main functions:
Marketing intelligence (such as tracking codes)
Business development (namely through automated social media)
Advanced workflow automation
There are many automation channels that your company should take advantage of for automation purposes. These include email, social media post schedulers, SEO, and content marketing. Most of these will also tie into your company's CRM for sales automation (which is separate from marketing automation).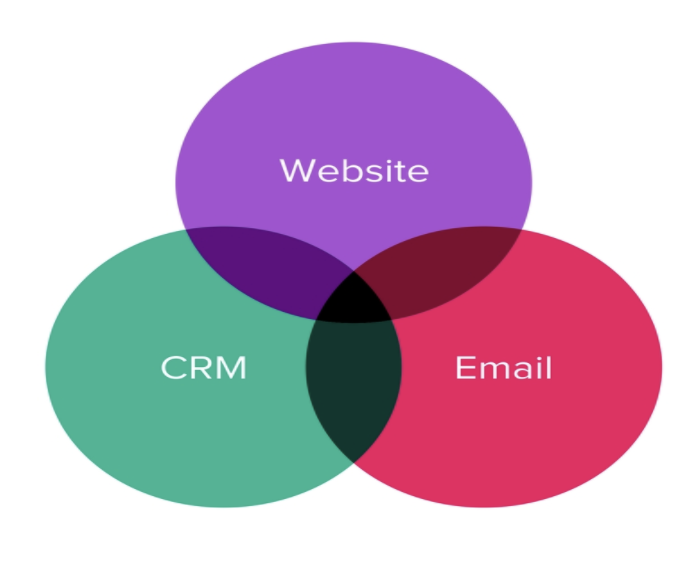 Omnichannel customer experiences have given rise to nuances in marketing automation such as chatbots and AI.
Automation can effectively guide customers through a seamless user experience. It can help marketers streamline landing pages, forms, and customized automated content campaigns (depending on user input and preferences). This is a proven way that B2B marketers can create a more compelling customer journey.
How Marketing Automation Helps Your B2B Marketing
What's the most significant benefit of marketing automation? The fact that it works. 90% of agency-owners say that automation is successful in driving more revenue for their companies. 
In the B2B world, sales occur in multiple stages and involve numerous touchpoints. Because decision-makers can be slow, the marketing process relies on various product information and consumer feedback. Without automating this process, your company runs the risk of marketing stagnation, decreased customer retention, and an overall decrease in interested prospects.
Marketing automation helps your company to guarantee faster response times, something that the Harvard Business Review says is seven times more likely to result in a sale.
Automating your marketing has plenty of benefits, like creating high-quality leads to help your company scale faster. These increased efforts mean your marketing department will also need fewer full-time employees. Saving on overhead in the form of human capital is a considerable value on its own. However, as the number of qualified leads improves, your revenue will also spike.
Here are six marketing automation strategies that can help you reap these benefits in 2021.
6 Marketing Automation Strategies to Employ in 2021
1. Align Your Sales and Marketing Through Automation
Sales automation and marketing automation are not the same things. However, the two processes need to be on the same page to run effectively. Aligning sales and marketing automation has been challenging in the past. However, implementing both effectively for your company is imperative.
Luckily, in 2021 it has never been easier to accomplish this through the use of CRMs. Proper segmentation is the key to creating alignment and making sure that leads don't fall through the cracks. Keep in mind that without segmentation it can be very difficult to align these two separate processes.
2. Automating Your Campaigns
Automating your campaigns is a necessary ingredient for their success. From the time a lead gets onto your landing page, to the moment when they first read the indoctrination email in your nurturing sequence, you need to have everything automated. This will help with providing a steady stream of inbound leads.
Incorporating automated social campaigns can also speed up your response time and help you collect relevant social data. This data can help better understand your customers and improve targeting.
3. Chatbots and Conversational Messaging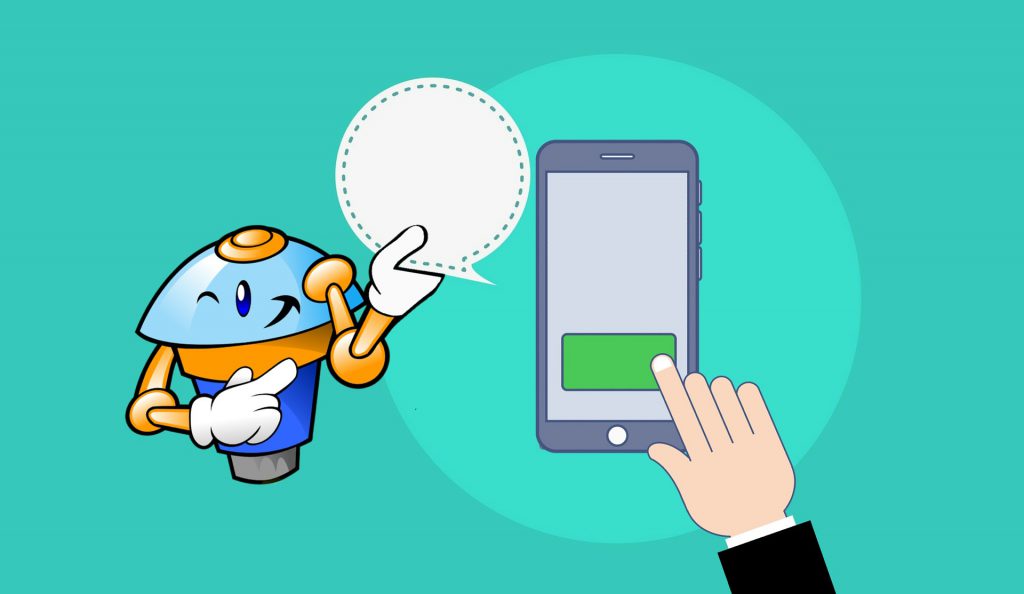 B2B marketers may be taking the benefits of incorporating chatbots into their messaging strategy for granted. Once thought to be solely reserved for B2C marketers, leveraging this tech can help B2B teams facilitate faster response times. They can also speed up decision-making with key executives at other companies by quickly providing them with the product info needed to make buying decisions.
Bots have recently been rebranded as "conversational marketing" tools. This may be just the stigma-removing facelift they need to be accepted as a necessary staple of B2B marketing automation.
4. Email Marketing Enhanced By AI and Automation
It's no secret that email marketing automation is a highly accepted practice as an industry standard. It has been for a while now. However, AI is quietly hot on the heels of revolutionizing email marketing best practices. Instead of taking over email (as some marketers predicted), developers use AI to reinforce existing strategies and methodologies. Using AI as a synergistic boost for your email marketing automation is more strategic than merely viewing it as a cure-all.
For instance, you can set up rule-specific engagement strategies to nudge buyers along in the customer journey. Your company can easily set up messages that respond to customer experience stages, such as abandoned carts or customer loyalty milestones. This is helpful because it is a simple chain reaction that walks your customers to the right place at the right time to buy. After all, isn't that the real objective of email marketing?
5. Social Media Data's Growing Importance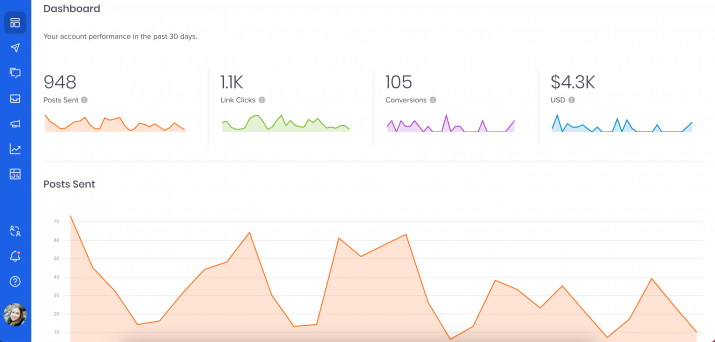 Automating your social media makes it simpler to target leads based on their unique behavior. Having your marketing automation collect social media data creates better lead scoring, lead nurturing, and lead attribution programs. 
Due to the increased engagement on social media right now (during the pandemic), social data is more critical than ever. Data captured on social media while users are hungry for content will give you a more accurate window into customers' needs. Once we go back to "business as normal," marketers will have to compete with a plethora of other distractions that are currently sidelined due to quarantine and stay-at-home health protocols.
6. Personalizing the Customer Experience
Automation isn't just about using robots and freeing up humans. When automation is done right, your company can leverage these processes to create personalized marketing for your prospects. This could include personalized content, emails, offers based on previous purchases, and advertisements based on their demographics.
Personalization has been shown to higher conversion rates across the board, whether it's an employee adding a personal touch or an automated personalized email greeting. The result is an improved user experience.
Get Automated!
Marketing automation is one of the best tools you can implement to kick-start your B2B marketing into high gear. Thankfully, marketing automation strategies are no longer separated from generalized marketing strategies due to the proliferation of powerful automation tools.