Juncture: Project Planning Tool is a tool to help you plan and manage your work load in Figma. This pack includes Components, Fully scale-able tables and Variants. A juncture is a particular point in events or time. 'Ure' is highlighted in this instance, because it literally means 'hours' in our language.
To learn more about this tool, make sure to watch the how-to video below –
Thanks to Inge Malan for creating such a fine-looking UI design! So, if you want to get the latest update from this awesome project, check its official website! You can also learn more about this project by clicking here. Special thanks to Anja van Staden for her Ambient overlays file on the Figma community.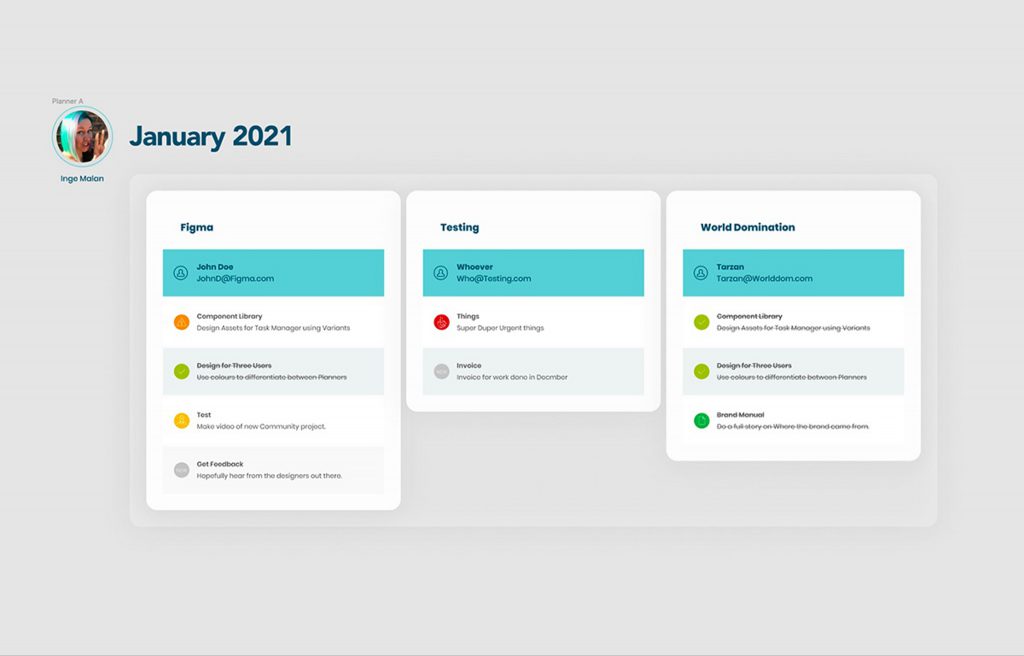 Author: Inge Malan

File Type: Figma

License: 100% Free

Download: Link