In the last ten years or so we have witnessed a sort of evolution of enterprise apps. SaaS product design is starting to make a shift into creating a sort of habit-forming product experience, so that the users who use it stay hooked, even after the initial "honeymoon period". In order to achieve this, it is important that the focus is shifted on one crucial thing, and that is User Experience (UX).
UI is one of the crucial elements that can contribute to a great and addictive UX. There are excellent companies out there that can make the perfect tailored SaaS UI for you that caters perfectly to your user's needs.
Today, we will explore the ways to create the perfect SaaS UX.
Make your registration process simple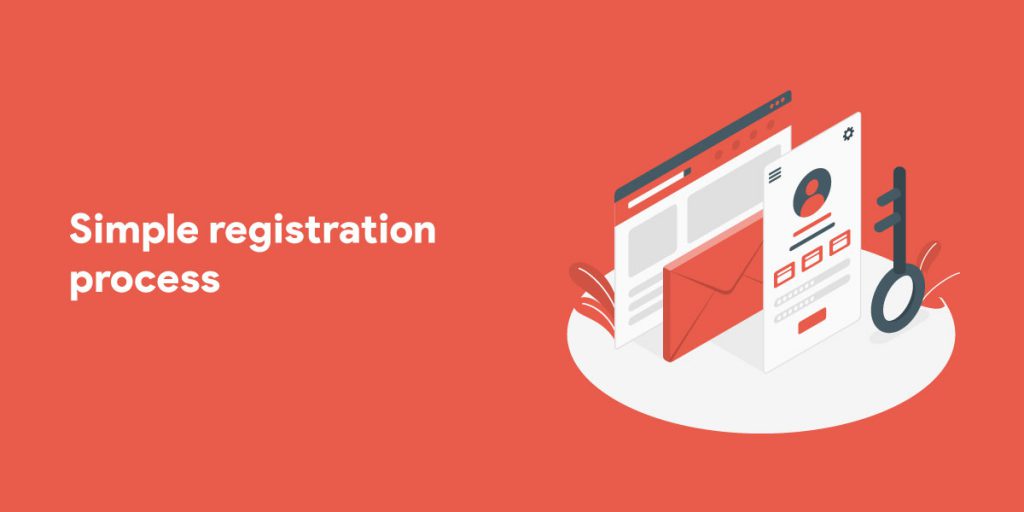 The first experience your user has with your SaaS platform is usually the registration process, and first impressions are everything. For starters only ask for the most vital information upfront, sometimes just a user's email address is enough. While their first step of the registration process might be minimal, you can always ask for more information after the users start using your application.
TikTok is a good example of this as they practically require no info at all when joining their platform but later or put a wall block unless you enter some basic info. While you AB test and refine the registration process, don't forget to consider calls to action, a clear call to action can draw potential users more quickly into the system. Simple tools like these motivate your users who might be on the fence to take action and promote trust in your SaaS platform.
Focus on functionality
Having a good-looking UX doesn't mean it's functional. The aim here is enabling your users to perform their tasks with zero effort. They should save time while doing so and have to achieve their goals. Your UX has to focus on the functionalities of your product or service and should relay in a clear fashion what tool is supposed to help with the thing your users are trying to accomplish. The focus is always on increasing efficiencies, improved and faster workflows, and of course consequently cutting additional costs.
Construct support systems across all platforms
When your users need that extra bit of support interacting with your tool it is good to cross UX and CX (Customer Experience). Instead of forcing your users to rely solely on documentation for support, you should create in-app notifications of updates. This will help users quickly overcome the knowledge gap created since the last time they logged in.
Many SaaS businesses have turned to live chat support solutions, so they can ensure continuous, and convenient support for their users. A few things to keep in mind when you create support systems: Place them where the users might intuitively look for them within your tool, mention alternative support solutions if your main in-app system fails and try to use support to strengthen the relationship you have with your user.
Conclusion
Properly setting up the right UX for your SaaS is of the utmost importance when it comes to customer success and reducing churn, but weirdly many SaaS seem to overlook the importance of a good UX as a determinant of success. A successful UX is all about being user-centered, ensuring that you deliver on the expectations your customers have.
What you can't do with your tool you can supplement with external communications like app notifications or emails. In the end, the goal here is to create a fun experience that's both enjoyable and effortless to use. Only that way can you inspire your customers to stay with you in the long run and remain loyal.
If you want to know What Software-as-a-Service (SaaS) Is?, head on to this article.