What Is Software-as-a-Service?
Software-as-a-Service (SaaS) is a software licensing model in which access to the software is provided on a subscription basis, with the software being located on external servers rather than on servers located in-house. Software-as-a-Service is typically accessed through a web browser, with users logging into the system using a username and password. Instead of each user having to install the software on their computer, the user is able to access the program via the internet.
Understanding Software-as-a-Service (SaaS)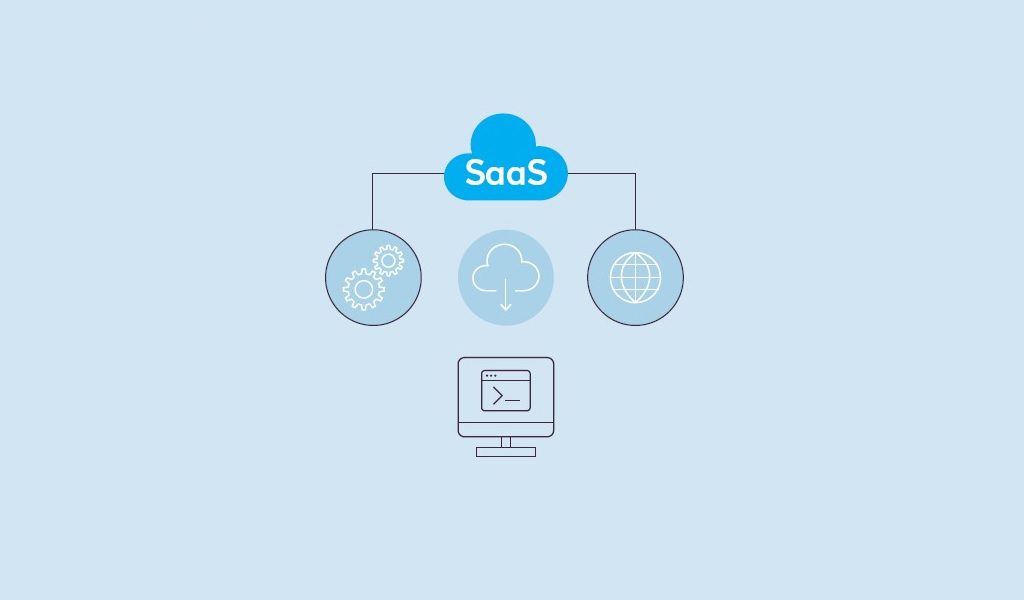 The rise of Software-as-a-Service (SaaS) coincides with the rise of cloud-based computing. Cloud computing is the process of offering technology services through the internet, which often includes data storage, networking, and servers. Before SaaS was available, companies looking to update software on their computers had to purchase compact disks containing the updates and download them onto their systems.
For large organizations, updating software was a time-consuming endeavor. Over time, software updates became available for download through the internet, with companies purchasing additional licenses rather than additional disks. However, a copy of the software still needed to be installed on all devices that needed access to it.
With SaaS, users don't need to install or update any software. Instead, users can log in through the internet or web browser and connect to the service provider's network to access the particular service.
SaaS is considered an example of endogenous growth theory, which is an economic theory that subscribes to the belief that economic growth can be achieved through developing new technologies and improvements in production efficiency. Technology companies, financial services companies, and utilities have led the business world in adopting SaaS technology.
With SaaS, users can access software through a web browser from multiple locations, including outside the office.
Key Points
Software-as-a-Service (SaaS) is a software licensing model, which allows access to software a subscription basis using external servers.
SaaS allows each user to access programs via the internet, instead of having to install the software on the user's computer.
SaaS has many business applications, including file sharing, email, calendars, customer retention management, and human resources.
Advantages and Disadvantages of SaaS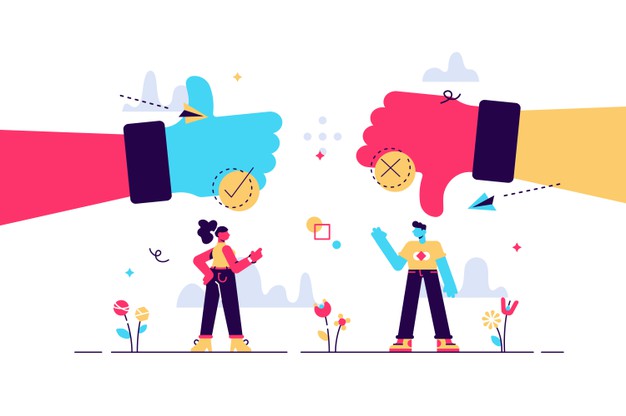 Advantages –
SaaS offers a variety of advantages over traditional software licensing models. Because the software does not live on the licensing company's servers, there is less demand for the company to invest in new hardware.
It is easy to implement, easy to update and debug, and can be less expensive (or at least have lower up-front costs) since users pay for SaaS as they go instead of purchasing multiple software licenses for multiple computers.
SaaS has numerous applications, including:
Email services
Auditing functions
Automating sign-up for products and services
Managing documents, including file sharing and document collaboration
Shared company calendars, which can be used for scheduling events
Customer relationship management (CRM) systems, which is essentially a database of client and prospect information. SaaS-based CRMs can be used to hold company contact information, business activity, products purchased as well as track leads.
Types of software that have migrated to a SaaS model are often focused on enterprise-level services, such as human resources. These types of tasks are often collaborative in nature, requiring employees from various departments to share, edit, and publish material while not necessarily in the same office.
Disadvantages –
Drawbacks to the adoption of SaaS involve data security and speed of delivery. Because data is stored on external servers, companies have to be sure that it is safe and cannot be accessed by unauthorized parties. Slow internet connections can reduce performance, especially if the cloud servers are being accessed from far off distances. Internal networks tend to be faster than internet connections.
Examples of SaaS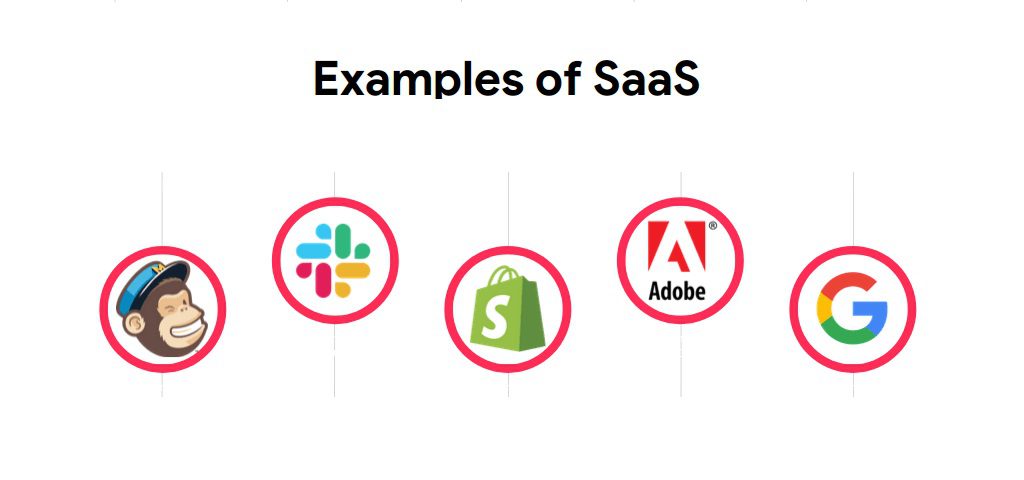 Popular examples of SaaS include:
When to use SaaS?
As shown by the above benefits, the answer to when to use SaaS is when you're looking to:
Reduce your time to benefit
Lower costs
Make your software easier to use
Expand to new markets
Have a more stable and predictable business model
However, if you fall into one of the below situations, SaaS models may not be right for you.
Need for Upfront Payments
Over time, SaaS makes revenue projections and future cash flow forecasting easier, but in the short term, it can leave some gaps in cash flow. If you're relying on upfront payments to recoup development costs or cover ongoing operational expenses, it may be too early to switch to a SaaS model.
Accelerated Revenue Recognition
One of the major revenue recognition differences between SaaS and OPS (on-premises software) is that, in many situations, OPS vendors are able to recognize license fees upon delivery and implementation service fees as the implementation services are provided. Under a SaaS model, up-front payments for licenses and implementation that don't have stand-alone value are both deferred until the go-live date and then recognized over the estimated life of the customer. Even if cash flow isn't a concern, a SaaS model could hurt your bottom line if you have an accounting need to accelerate your income.
Total Control of Data
In-house software application gives businesses a higher degree of control than hosted solutions where control resides with a third party. Typically, everyone has to use the latest version of the software application and cannot defer upgrades or changes in the features. This can at times result in a loss of certain data or features that a client relies on as a core function.
Lack of Ongoing Support
Software owners must be able to provide a much higher level of ongoing customer service after the initial onboarding period. The SaaS meaning itself requires ongoing service. Otherwise, customers won't feel that they're getting anything for the ongoing fee and will seek to change providers or look for a one-time purchase option.

Similarly, software owners must be willing and able to constantly track metrics to adapt the product to their customers' needs. With increased flexibility a key benefit of using SaaS, customers will quickly be on the hunt for a new provider if their needs aren't met — at times, this will even be if you haven't heard any complaints from them.
What is the process to build a great SaaS product?
Building a SaaS product is similar to building any other product or making other business decisions. Of course, you will need to tailor the process to the business model.
01. Determine if It's Right for You
Review the above advantages along with the scenarios where a SaaS model may not work. Once you've convinced yourself, be sure to get total buy-in from your team. This includes not just getting them to agree with you but having them raise any concerns for discussion with the entire team so that you can move forward without any lingering doubts.
02. Design a Roadmap and Strategy for the Switch
There are three key questions that you should ask yourself when you begin to build a SaaS product. First, how will the new model create a better customer experience? Second, how do you measure success by changing to SaaS focused metrics that emphasize retention and longevity over the one-time sale? Third, how do your product requirements change to answer these questions and help you to gain market share?
03. Design and Development
Once you've established an overall strategy, you should design a product that meets these needs. Remember that it will likely need to have broad enough appeal to attract a number of clients while also having enough customizability that clients consider it the best option for their needs.
After you're satisfied with the design, begin the development process but don't be afraid to make changes if you encounter new challenges or come up with new ideas once you're putting your plan into action.
04. Beta Testing
No software is complete without beta testing. You simply can't anticipate every customer need and usage pattern. You will typically start with a small group of customers at a free or greatly reduced price as compensation for their feedback and time spent dealing with any unexpected problems. Once you are satisfied with the results, you can bring in new customers at your planned price point.
05. Customer Onboarding
Customer onboarding is a critical moment in the SaaS business cycle. A customer's early experiences will determine if they will stick with your product or begin shopping for a new option.
Onboarding includes both initial training and ongoing support. It should last until clients are fully comfortable with your product and have had a chance to use all of the features that they plan to use.
06. Continue to Deliver Value and Market
Even though SaaS provides recurring revenue, it's important to remember that that revenue isn't guaranteed. You must continue to deliver value to your clients on an ongoing basis even and especially when their needs change in order to keep them as subscribers. Since some clients will still inevitably move on to new business areas or have changing needs that you can't reasonably meet, you should also continue marketing to keep an incoming pipeline of clients.
How much does it cost to build a SaaS product?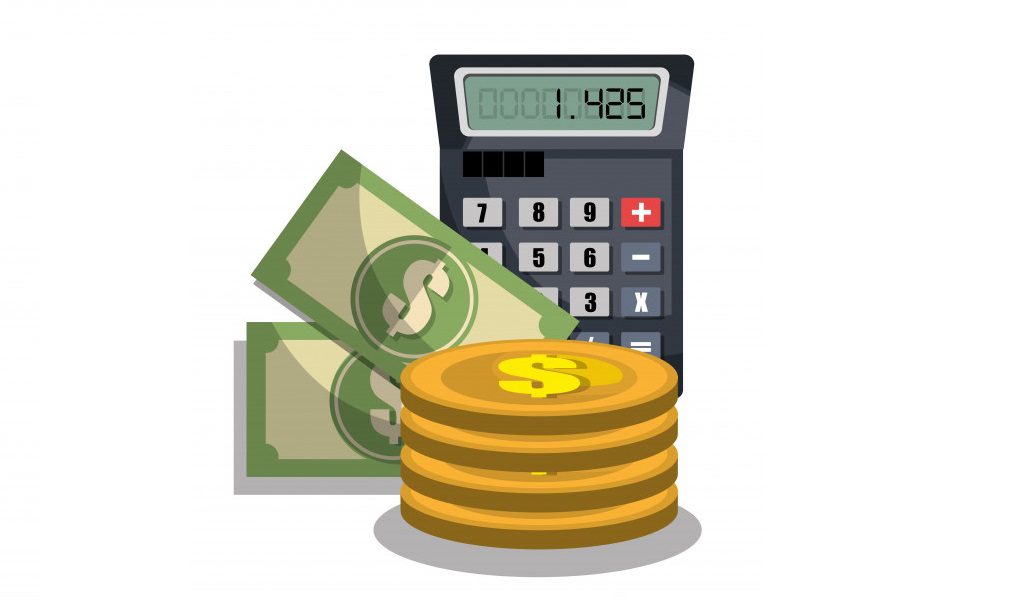 Building a SaaS product is a never-ending cycle of design, strategy, development, and back to design based on client feedback and new needs. The only certainty is uncertainty as to how much of the cycle you need to repeat in incremental development based on customer demand as well as your own internal testing for bugs and other problems.
Direct Development Costs
Long-term development costs typically run €10-20k per month. You can obtain a minimum viable product after just two to three months, but you should not consider this a finished product. After release, you should obtain feedback and continue to make improvements until you're satisfied with the finished product.
If you stick with the minimum viable product, it will be difficult to carve out sustainable market share in all but the least competitive markets, as competitors will find it easy to create a better alternative to your product. Keep this in mind when you're choosing how to emphasize costs, time, and scope when deciding on your budget.
Indirect Costs
Customers also need to consider secondary costs such as hosting and support. Hosting is relatively inconsequential in today's market but should still receive a line item in the project budget. Support may be handled by the customer's existing staff, but their time should be allocated to the project in order to properly track total costs and set profitable pricing.
Finally, it may not be in your or your client's best interest to truly handle every single feature. For example, you may want to integrate with existing user authentication, billing, account management, or communication services. These ongoing costs will also have to be built into your pricing model.
Marketing Costs
Client acquisition cost is one of the biggest expenses in software sales. You can reduce marketing costs to some degree by establishing yourself as the best in your niche so that customers don't leave for competitors. However, since you will likely have other competitors claiming to be the best, you will need to invest in convincing customers to choose you if you wish to expand your customer base.
Consider the example of Monday, a time tracking and project management app that has raised €74.1 million in total investor contributions. It didn't raise this funding because it costs anywhere near that much to make a viable time tracking and project management tool. Instead, it spent what it needed to create the best possible tool and then put the bulk of its funding into marketing.
The vast majority of small to mid-sized businesses don't need to invest millions in marketing to achieve profitability, but you will need a plan to make customers aware of your product and what it can do for them.
The vast majority of small to mid-sized businesses don't need to invest millions in marketing to achieve profitability, but you will need a plan to make customers aware of your product and what it can do for them.
Conclusion
SaaS models aren't gaining popularity — to the degree that few people ask what is SaaS — because of smart marketing or because developers are forcing them on clients. They're gaining the majority of market share of business applications because they provide substantial benefits for both the developers and users. While switching to a SaaS model may require an overhaul of your business strategy, there is a strong likelihood that the switch will vastly increase your odds of long-term success.
If you want to know How to create a perfect SaaS UX?, head on to this article.